29 FEBRUARY, 2016


Chef Jean-Georges Vongerichten presents his delicate and striking cuisine to Dubai with JG Dubai, designed by Gwenael Nicolas as an "ecrin" in the Four Seasons Resort Dubai after JG Tokyo.
JG Dubai displays distinct spaces. Two restaurants, Jean Georges Kitchen, a casually chic open kitchen, Jean Georges Dining Room, sophisticated and refined, linked by a magical reflective mirrored bar in which reflects the terrace dining.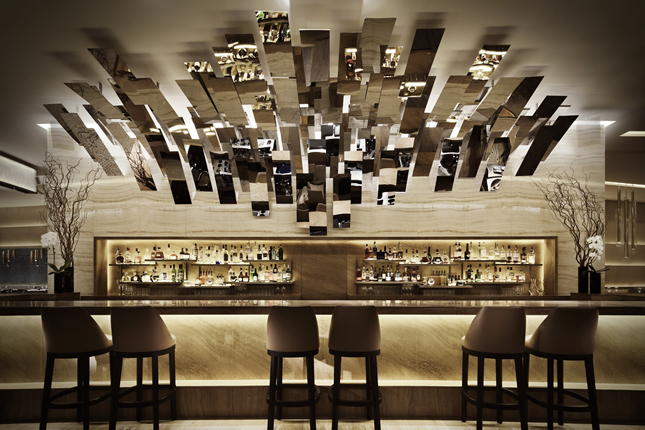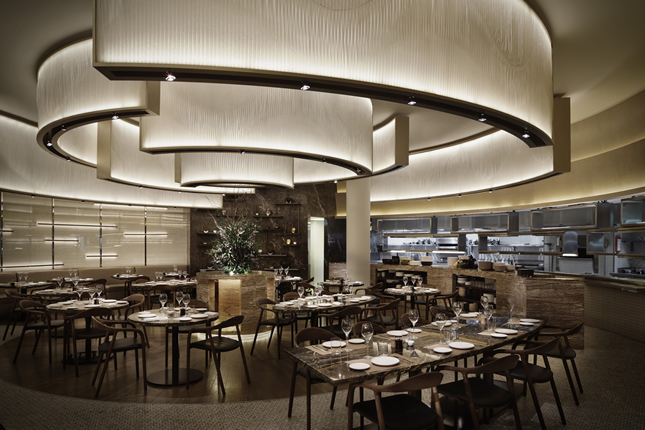 JG Kitchen showcases an exhibition like an open kitchen. The atmosphere is accurately balanced between the stone, the wood, the shells and the glow of the spiral chandelier.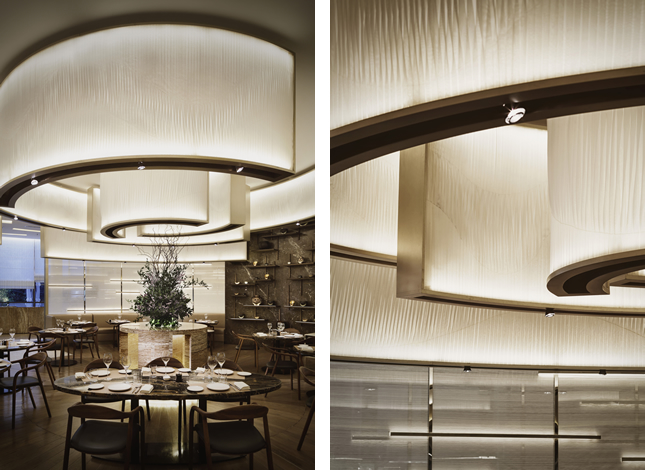 The sinuous chandelier, made of fabrics, is created by Reiko Sudo, a Japanese textile artist.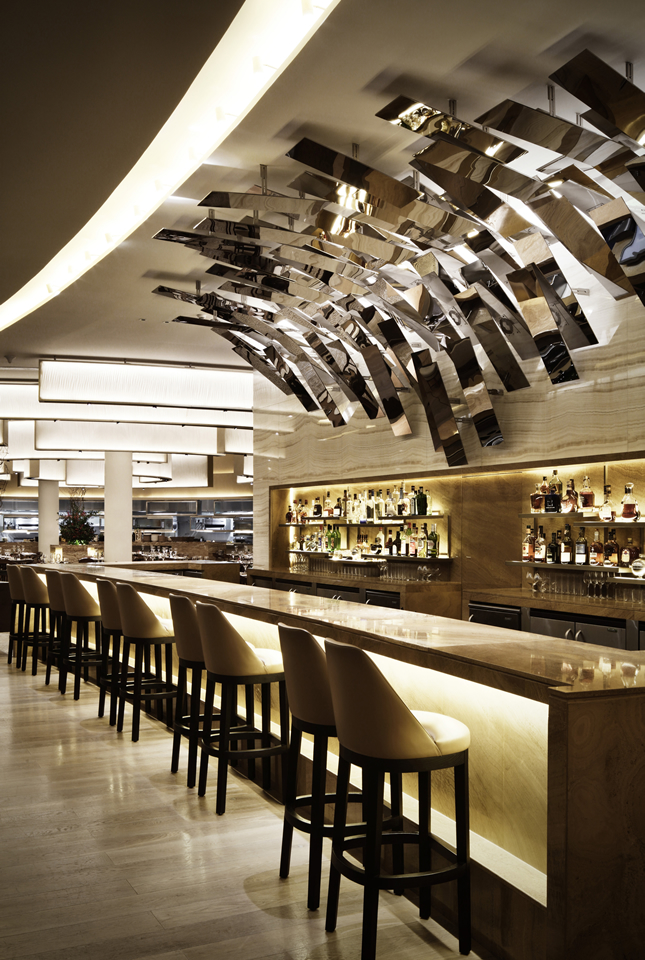 Along a curved glass wall, the lounge offers wide view on the landscaped terrace dining.
The terrace and interior reflects in the bar mirrored ceiling, designed as an invitation to discover the different facets of Jean Georges talent and creativity.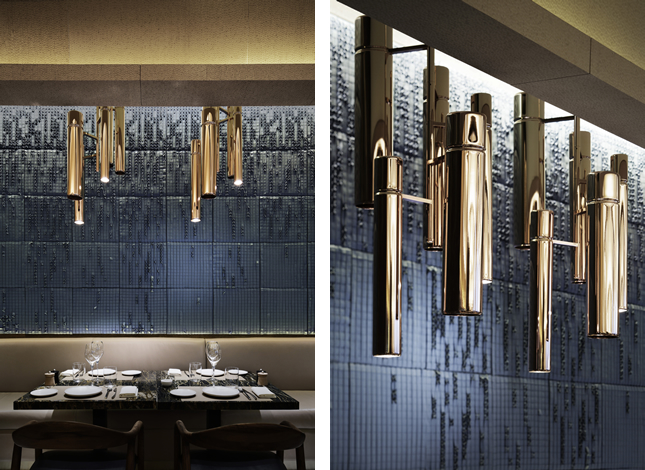 JG Kitchen is rhythmed by different ambiances and scenes, here the bronze and azure dining area.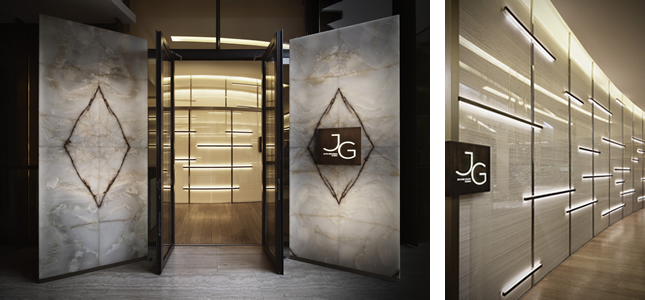 Entrance is framed by two onyx doors.
A long sinuous glass wall guide the visitor. The fabric, laminated into the glass, is hand woven by a French atelier, directed by Luc Druez. The delicate white fabric is a tribute to the French sensibility and refinement.

INFORMATION
Jean-Georges Dubai
Four Seasons Resort Dubai Jumeirah Beach Road, Jumeirah 2
TEL : +971 4 3436118
Photography Nacasa & Partners

To be removed from our mailing list, please click in this e-mail address:
info@curiosity.jp