10 APRIL, 2015


Gwenael Nicolas (Curiosity) joins Objets Nomades, presented by Louis Vuitton, displaying a new collection at the occasion of Salone del Mobile, Milano 2015, being held from April 14th to 19th 2015.
Since December 2012, Objets Nomades has presented 16 travel-inspired pieces by emerging artists, perpetuating Louis Vuitton's vision of offering the customers new perspectives in travel. Gwenael Nicolas designed two travel-inspired pieces,"Ernest Bed" and "Miller Lamp" to express his understanding for Louis Vuitton Art of Travel. The collection including Nicolas's pieces will be displayed at Palazzo Bocconi. The artists will voice their ideas and creative process of their designs for three days from April 15th to April 17th. Nicolas talk will be held at 5 pm on April 16th.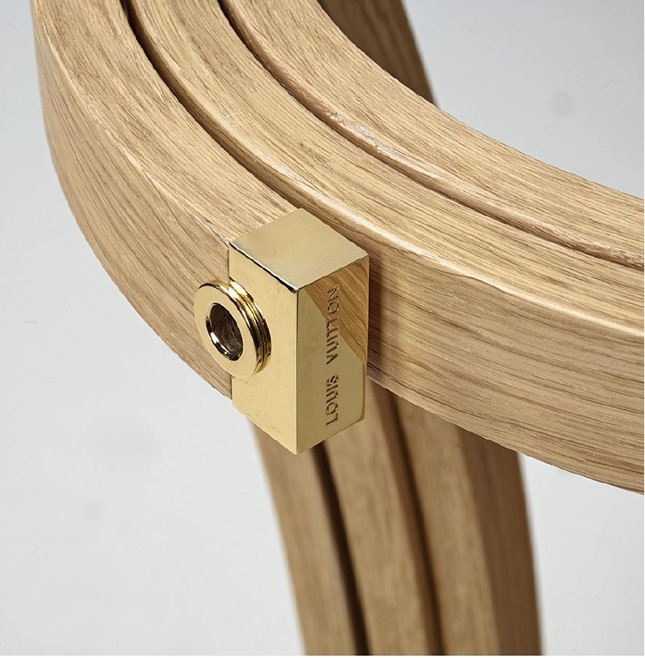 Louis Vuitton Objets Nomades
DATE: from 15th to 19th of April
VENUE: Palazzo Bocconi(Corso Venezia, 48)Milano

You also can find Gwenael Nicolas' works in two more places during Milan Design week 2015. Agape extends Nicolas' "SEN" series and new product will be introduced at Agape concept store. Moreover, he joins TOKYO DESIGN WEEK in MILANO 2015 displaying his installation piece WALK THROUGH HOKUSAI, which was exhibited at Hokusai Manga Inspired Exhibition, TOKYO DESIGNERS WEEK 2014.

Agape Presentation for New collection http://www.agapedesign.it/en/news/117
DATE: from 14th to 19th of April 10:00AM-9:00PM
VENUE: Agape 12, Via Statuto, 12 ‒ Milano, Metro MM2 Moscova

TOKYO DESIGN WEEK in Milano 2015 http://tokyodesignweek.jp/2015/international/milano.html
DATE: from 14th to 19th of April
VENUE: Padiglione Visconti (Via Tortona 58) Milano

Please refrain from sharing or uploading the attached image until the event-opening day. Thank you.

To be removed from our mailing list, please click in this e-mail address
info@curiosity.jp