Cosmeme is a first for Japan, a large sized self selection shop of prestlge cosmetics brands from around the world which are usually sold excluslvely in department stores.Cosmeme is an open space of 400 square meter, easlly accessible.

ZONE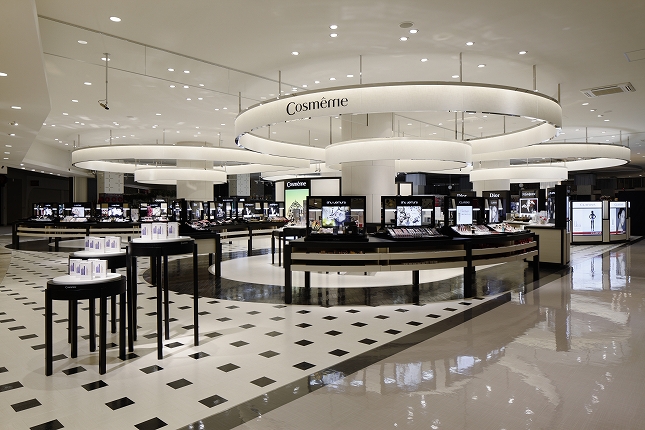 The space is characterized by a clover shape celling, created by large lamp shade that guide the visitor and oraganize the space int 4 areas: 2 make-up and 2 skin care. The diffrerent brands are presented in a unique design that unify the Cosmeme into an unique identity.

MAKE UP CORNER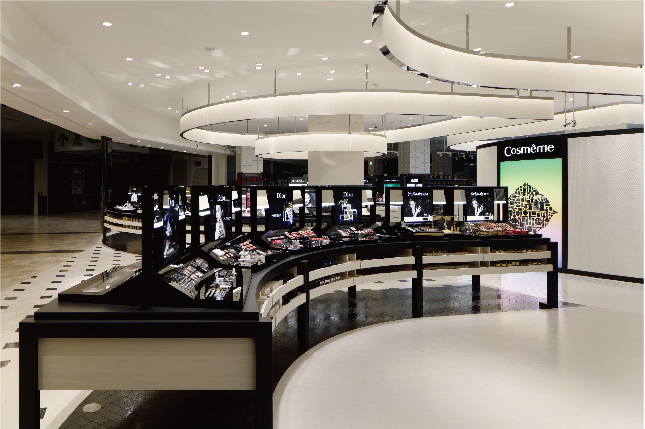 The customers discover the product slection along the counters designed link ateller tables.


The products on display can be accessed directly by the customer in the drawer placed below the testers. Under the lampes shades touch-up stations can be with the help op make-up advisers.